CAREPROFSYS – AN ONTOLOGY FOR CAREER DEVELOPMENT IN ENGINEERING DESIGNED FOR THE ROMANIAN JOB MARKET
Keywords:
Career recommendation, Ontology, Industry 4.0, Professionalization of engineering
Abstract
Professionalization of work represents the process of transforming an occupation into a profession with a high degree of integrity and competence, requiring the existence of professional qualification frameworks, standards, and nomenclatures to describe the necessary skills, abilities, and education for an individual to have a fruitful career. The current study provides details on professions from the engineering domain that are modeled using a prototype ontology tailored to the context of Industry 4.0 in the Romanian landscape. Our ontology represents the foundations for providing personalized recommendations to find suitable professions in the Romanian job market while illustrating the importance of AI tools to support career development.
References
(1) C.N. Bodea, C. Mitea, C., O. Stanciu, Artificial intelligence adoption in project management: main drivers, barriers and estimated impact, A.M. Dima (ed.) Innovative Models to Revive the Global Economy, Proc. 3rd Int. Conf. on Economics and Social Scie., Sciendo Proc. (2020).
(2) ***EC, European enterprise survey on the use of technologies based on artificial intelligence, Directorate-General of Communications Networks, Content & Technology, European Commission (2020).
(3) R.I. Mogoş, C.N. Bodea, M.I. Dascălu, O. Safonkina, E. Lazarou, E.L. Trifan, I.V. Nemoianu, Technology-enhanced learning for Industry 4.0 engineering education, Rev. Roum. Sci. Techn. – Électrotechn. Et Énerg., 63, 4, pp. 429-435 (2018).
(4) J. Kirkey, S. Bani Soltan, Engineering and Technology in Society, PressBooks, Douglas College, Canada (2015).
(5) J. Hamilton, The engineering profession, Engineering Council, London WC2R 3ER, ISBN 1-898126-33-X (2000).
(6) MMSS, Clasificarea Ocupatiilor din Romania, Ministerul Muncii si Solidaritatii Sociale (2022).
(7) D. Popov, S. Snelson, T. Baily, Review of skills taxonomies report prepared for the skills and productivity board, Frontier Economics, UK (2022).
(8) D.H Autor, M.J. Handel, Putting tasks to the test: human capital, job tasks, and wages, Journal of Labor Economics, 31(2), 59-97 (2013).
(9) ***O*NET database content model, US Dep. of Labor, https://www.onetcenter.org/ (2022).
(10) EC, European Skills, Competences and Occupations classification, ESCO Annual Report, Directorate-General for Employment, Social Affairs and Inclusion, European Commission, https://esco.ec.europa.eu/ (2022).
(11) SFIA, The global skills and competency framework for the digital world, https://www.sfia-online.org/ (2022)
(12) WorkBC, British Columbia Labour Market Outlook, Minister of Jobs, Tourism, and Skills Training (2022).
(13) B. Sethi, P. Brown, C. Stubbings, C. Mukherjee, Global workforce hopes and fears, PwC's survey, PwC Inc. (2022).
(14) M.I. Dascălu, I.A. Nanău, I.C. Stănică, E. Lazarou, C.N. Bodea, A new career path profiling system using data fusion and esco services apo, Conference proceedings of eLearning and Software for Education (eLSE), pp. 312-319 (2021).
(15) A.D. Ioniţă, A. Olteanu, Domain Specific Models, Knowledge and tools to support multiple learning styles for engineering students, Rev. Roum. Sci. Techn. – Électrotechn. Et Énerg., 59, 4, pp. 423-432 (2014).
(16) M. Maroun, A. Ivanova, Ontology-based approach for cybersecurity recruitment, AIP Conference Proceedings 2333, 070014 (2021).
(17) M. Mochol, H. Wacheand, L. Nixon, Improving the accuracy of job search with semantic techniques, in Proceedings of the 10th International Conference on Business Information Systems (BIS'2007), Lecture Notes in Computer Science, 4439, pp. 301-(313 (2007).
(18) U. Straccia, E. Tinelli, S. Colucci, T. Di Noia, E. Di Sciascio, A system for retrieving top-k candidates to job positions. CEUR Workshop Proceedings 477, Proceedings of the 22nd International Workshop on Description Logics, Oxford, UK (2009)
(19) C.N. Bodea, C. Elmas, A. Tanasescu, M.I Dascalu, An Ontological-Based Model for Competences in Sustainable Development Projects: a Case Study for Project's Commercial Activities, Amfiteatru Economic, XI, 27, pg. 177-189 (2010).
(20) M. Khobreh, Ontology enhanced representing and reasoning of job specific knowledge to identify skill balance, Ph.D. Dissertation, Universitat Siegen (2017).
(21) R.I. Mogoş, C.N. Bodea, Recommender systems for engineering education, Rev. Roum. Sci. Techn. – Électrotechn. Et Énerg., 64, 4, pp. 435–442 (2019).
(22) M. Mehrpoor, J.A. Gulla, D. Ahlers, K. Kristensen, S. Ghodrat, O.I. Sivertsen, Using process ontologies to contextualize recommender systems in engineering projects for knowledge access improvement, European Conf. on Knowledge Management, Academic Conf. Int. Limited (2015).
(23) M.C. Urdaneta-Ponte, I. Oleagordia-Ruíz, A. Méndez-Zorrilla, Using LinkedIn endorsements to reinforce an ontology and machine learning-based recommender system to improve professional Skills, Electronics, 11, 1190 (2022).
(24) F. H. Wattiheluw; R. Sarno, Developing word sense disambiguation corpuses using Word2vec and Wu Palmer for disambiguation, International Seminar on Application for Technology of Information and Communication, IEEE (2018).
(25) A. Vaswani, N. Shazeer, N. Parmar, J. Uszkoreit, L. Jones, A.N. Gomez, Ł. Kaiser, I. Polosukhin Attention is all you need, 31st Conf. on Neural Information Processing Systems (NIPS), Long Beach, CA, USA, pp. 5998–6008 (2017).
(26) M. Masala, S. Ruseti, M. Dascalu, RoBERT – A Romanian BERT Model, 28th Int. Conf. on Computational Linguistics (COLING), pp. 6626–6637 (2020). online: ACL.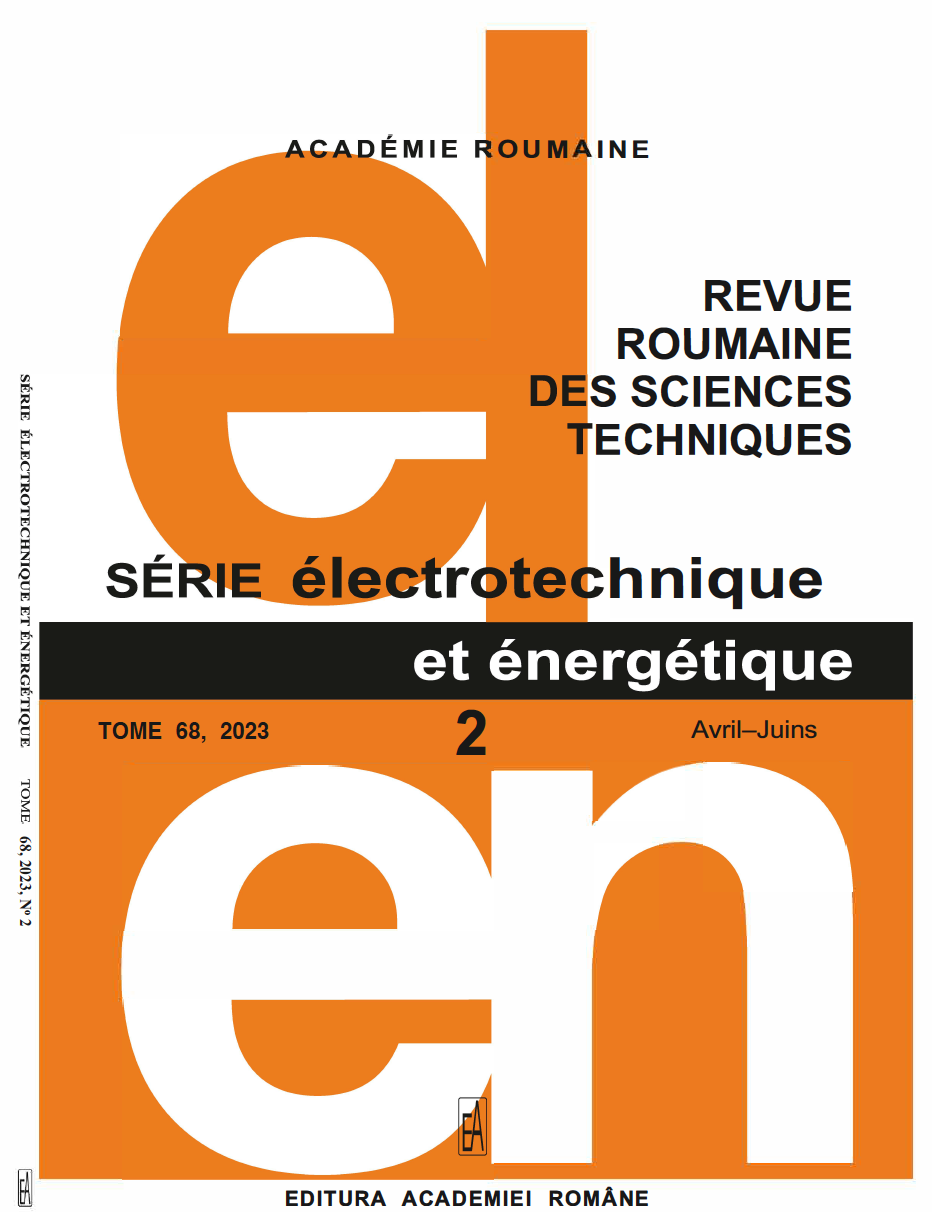 Downloads
Section
Automatique et ordinateurs | Automation and Computer Sciences
How to Cite
CAREPROFSYS – AN ONTOLOGY FOR CAREER DEVELOPMENT IN ENGINEERING DESIGNED FOR THE ROMANIAN JOB MARKET. (2023).
REVUE ROUMAINE DES SCIENCES TECHNIQUES — SÉRIE ÉLECTROTECHNIQUE ET ÉNERGÉTIQUE
,
68
(2), 212-217.
https://doi.org/10.59277/RRST-EE.2023.68.2.16